upcoming events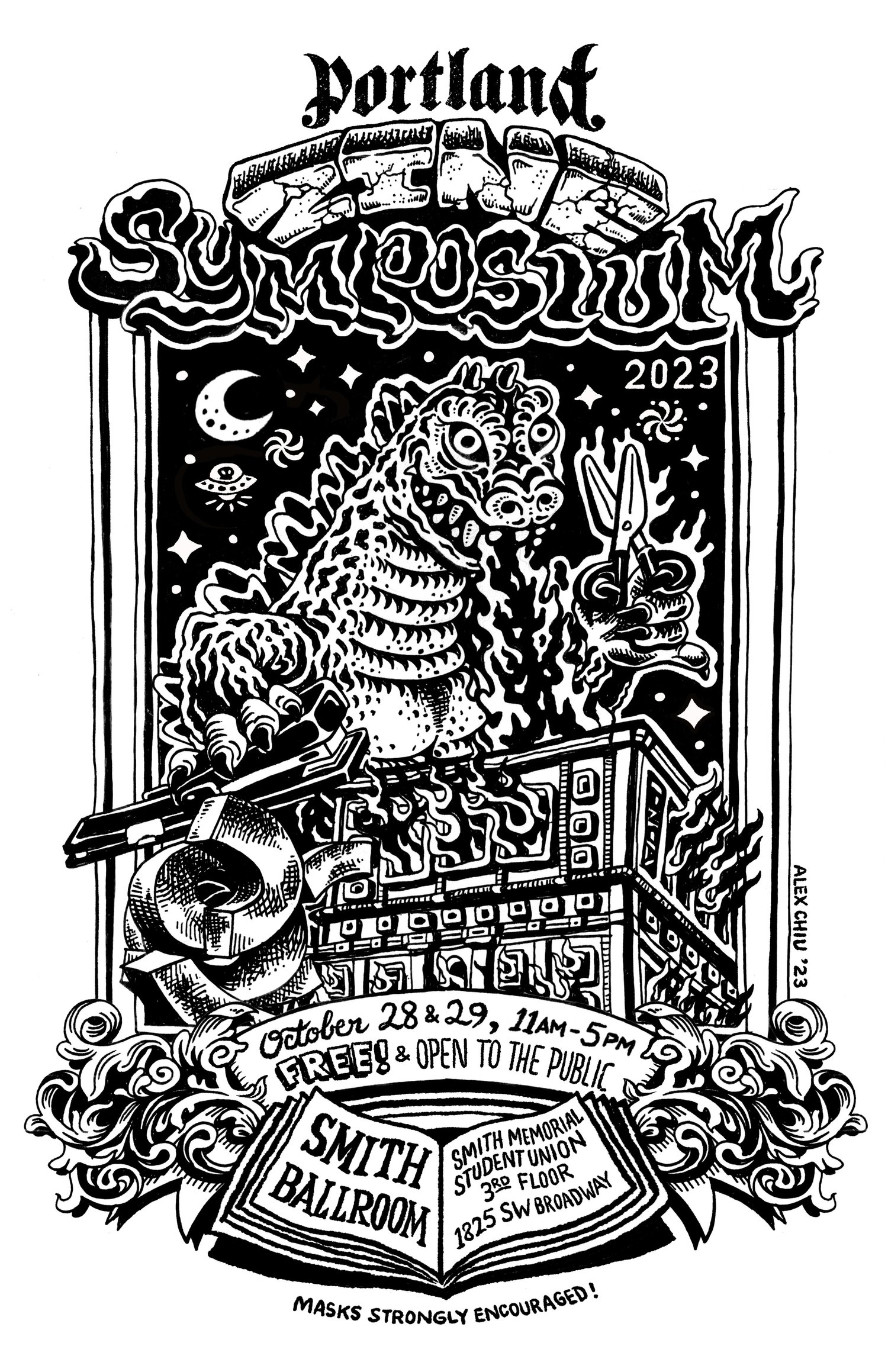 past events

tell me a story
August 25, doors @ 6:30pm, show @ 7:00pm
bishop & wilde
2601 NW Thurman St, Portland, OR 97210
RSVP
HERE
This event showcased zines + things writers Mel Green, Jen Shin, Alissa Hattman, Rebekah Markillie, Jessica Wadleigh and myself.
Collage Market Sunday

Sunday, July 16th, 11am-3pm
Stumptown Coffee
128 SW 3rd Ave.
Guava

Zach Ozma, Kristen Diederich, Robert Fernandez and Ashley Yang-Thompson


Guava runs from
Sat July 1- Sun July 16th.
1122 Outside
7629 SE Harrison St. Portland, OR 97215
The opening will be on July 1st, from 6:00-10:00 PM, with literary readings from Jessie Carver, Kristen Diederich, and Ashley Yang-Thompson from 7:00-9:00 PM.
My Anus is a Fertile Void

In collaboration with Michael Puma, Joaquin Golez, Ruby Bontrager, Kevin Sampsell, Katie Price, Gilian Rappaport, and Luz Blumenfeld

May 1st-May 18th, 2023


Gallery Hours: Mon-Fri 9AM-5PM

AB Gallery
2000 SW 5th Ave
Portland, OR 97201
Happenings/seances by:

Jordan Marzka, May 6th, 8PM
Nia Musiba: Worm Slut reading, May 16, 5PM
My Anus is a Fertile Void
Jordan Marzka, May 6th, 8PM
Smallpressapalooza is a long marathon reading that I've traditionally done in March (Small Press Month!). I started it in 2008 and hosted one each year until 2018. I skipped 2019 because the AWP festival was in Portland that year and then in 2020, COVID it down! So this year will be the return. The one twist is we're doing it in April. Sunday, April 16th to be exact. From 4:00-8:00pm.
– Kevin Sampsell

Katie Gene Friedman
(author of Foreign Body)

With special guests:
Dena Rash Guzman,
Ashley Yang-Thompson


April 8, 2023
07:00 - 09:30 PM
Mother Foucault's
Bookshop
523 SE Morrison St.
Portland, OR

Free
Katie Gene Friedman, the newest author published by Portland press, Future Tense Books, will be visiting from Philadelphia to read from her chapbook, Foreign Body.*

She'll be joined by Dena Rash Guzman, author of the new project, Scraps for Doomsday, and Ashley Yang-Thompson, publisher of Wormslut zines and author of the graphic novella, How to be the worst laziest fattest most incontinent piece-of-shit in the world EVER.

*In her essay Foreign Body, Katie Gene Friedman takes the reader on an odyssey of gynecological misadventures, exploring what a sexual and reproductive future looks like for her retrofitted body, as she navigates the absurdities of gender roles, religion, and the healthcare system.

Katie Gene Friedman is a queer, invisibly disabled high school dropout working in sexual and reproductive health. Her words have appeared in Peach Mag, Maudlin House, Portland Review, Expat Press, Queen Mob's Tea House, and elsewhere.
Make the Golf Course a Public Sex Forest!
March 17, 2023
Doors at 07:00 PM
Xhurch
(4550 NE 20th Ave)
$5-$10 (ntaflof)
A book reading and discussion
Editor Lyn Corelle and contributor Theresa Sweetheart will read from their new book of smut and queer utopian scheming. Joined by local author Ashley Yang-Thompson, followed by a short musical performance by Theresa.
Excerpt
Pre-order book